Real Estate Investments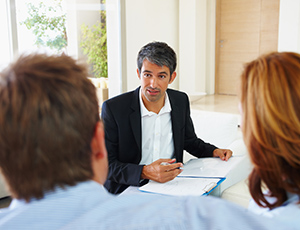 Austin Property Connections LLC (d/b/a Property Connections) is a full-service real estate brokerage. Whether you are buying your first home, selling a property, or looking for a real estate investment, Property Connections can help.
Every property is an investment. Property Connections has the market experience and knowledge to help your purchase and/or sell any property. We keep abreast of current market trends and offer advice for our clients' investments. Clients looking for expertise in obtaining and selling rental properties (not just looking for a nationally known sales sign in the front yard and big promises on high prices) come to Property Connections.
As a property management company since 1984 we serve Austin, Round Rock, Pflugerville, Georgetown, Leander, Cedar Park, Lakeway, Kyle, Buda, and San Marcos. We know the rental markets in these areas. With Property Connections, you will find the trust and expertise to manage and complete the entire sales cycle of your investment.
While sales and listings are generally the mainstay of most real estate firms, Property Connections specializes in the acquisition, sales, and management of investment properties. This skill has been fine-tuned from years of experience. Aside from our knowledge of the rental market and areas of appreciation, we also provide detailed analysis of an investment.
Led by an Owner/Broker with over 40 years real estate experience, Property Connections has developed strong relationships with real estate professionals, mortgage brokers, insurance brokers, state-certified appraisers, and inspectors as well a maintenance contractors to provide the best blend of services. After the sale we are dedicated to leasing at a fair market rate, carefully screening and selecting qualified tenants, and keeping your investment in good repair with minimal cost.
Investing in the Austin Area Real Estate Market
Investors often diversify their investment portfolio with real estate, which takes careful thought and planning. While the stock market tends to be somewhat volatile, investing in residential real estate tends to appreciate in value over the long term.
Many investors believe that a bigger investment risk will give them a greater return. This is not always the case in residential real estate. To minimize your investment risk, it is necessary to analyze the location, capital investment, and potential returns. If these factors are properly weighed, the investment risk can be less than other investment options, making residential real estate a good investment.
What is Your Investment Strategy?
The first step towards a residential real estate investment is determining your investment strategy. In today's market, financing options are constantly changing. Property Connections works with experts in the field to keep current with the best options are available to our investors. Before purchasing any real estate it's wise to ask some very important questions. Can I qualify for a mortgage? What tax benefits can I expect from an real estate investment? What is my holding period? How will a larger down payment affect my cash flow and return on my investment? At the end of the holding period, should I cash out or reinvest?
Qualifying for a Mortgage
Unless you are paying cash for your residential real estate investment, you are going to need to qualify for a mortgage of some amount. Although there are many mortgage bankers in the Austin area, Property Connections works with several that can quickly and professionally qualify the investor for a loan and determine the amount the investor can borrow, the interest rate, and mortgage costs. To begin your mortgage qualification right now, give us a call.
Choosing a Realtor for Real Estate Investment
Unless you are already a Realtor with above-average knowledge of the Austin residential real estate market, you will want to find the right Realtor for you. Property Connections offers you a unique perspective since we are also a property management company.
Because we manage real estate investments in Austin and surrounding areas, we know firsthand the appreciation rates of different areas. As a property management company, we are constantly reviewing comparable data. We have first-hand knowledge of the rental market, rent rates, and vacancies as they pertain to different subdivisions in the Austin area.
Property Connections will provide you with an analysis of your investment from purchase through a 4-6 year holding period. This analysis can estimate the return on investment at the end of the period. We have the ability to not only successfully identify the right property for you, but also maintain that property in a professional manner for the duration of the investment.
Whether contracted to find and manage the investment of a single-property owner, a multiple-property owner, a business professional or a corporation, Property Connections gives each client and each property individual attention and care. We strive to make your real estate investment experience a pleasure with personal attention and care. We are here for the long term as part of your team to assist with your investment and property management goals.